SOLAR INSTALLATION CLEARWATER, FL
Homeowners who choose solar panel installation in Clearwater, FL, receive a number of benefits. Not only can solar panels reduce your monthly utility bills, but they also help you cut down on pollution and keep your lights on during power outages. 
If you want to experience all these advantages for yourself, Sunburst Solar is the most experienced solar panel installation company in the area. Our range of quality products and experienced crews ensure you get the best results. We can do everything from preparing the initial design to providing after-sales services.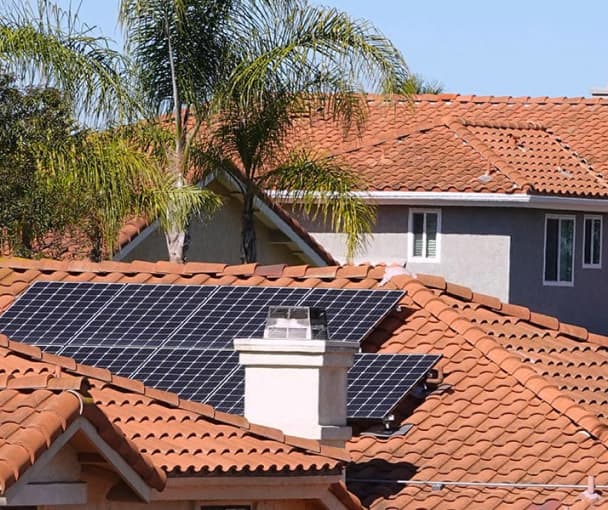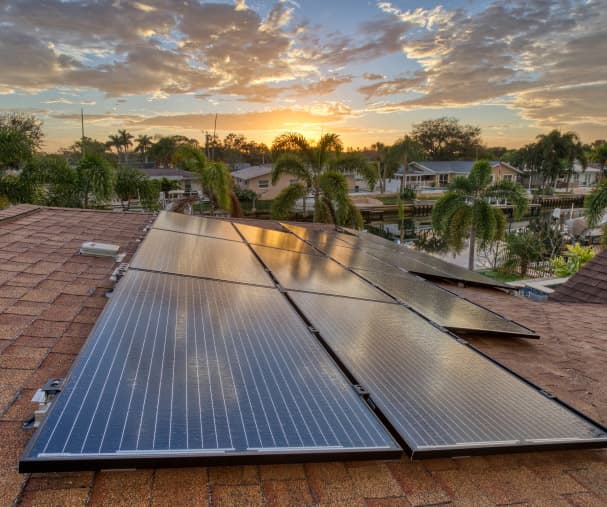 THE ADVANTAGES OF GOING SOLAR IN CLEARWATER
When you call us to install solar panels for your home, you'll be doing your part to further Clearwater's commitment to the technology. As part of the city's Greenprint 2.0 initiative, the local government has committed to 100% clean and renewable energy for all operations by 2040 and citywide by 2050. The area's abundant sunny days make it a great place for a home solar panel system, and when you get one through us, you'll enjoy benefits such as:
Reduced energy bills: Using less power from the grid means you can save a considerable amount of money on your monthly utility bills.
Increased home value: Eco-conscious homebuyers are sure to notice a home that comes with built-in solar shingles, leading to a higher resale price for your property.
Reduced carbon footprint: When you lower your demand for power from traditional sources, your household will be responsible for fewer carbon emissions.
Enhanced energy independence: Frequent Florida storms mean the power could go out at any time, but with solar power you can be ready for it.
With solar batteries or a solar battery charger added to your system, you can experience even more benefits because you'll be able to use clean energy around the clock.
Clearwater Solar Benefits
$0
To Get Started
or No Money Down
WHAT SOLAR INCENTIVES ARE AVAILABLE IN CLEARWATER?
When you install solar panels in Clearwater, you potentially qualify for generous incentives, including federal tax credits and net metering.
FEDERAL SOLAR INVESTMENT TAX CREDIT (ITC)
The Solar Investment Tax Credit (ITC) is a federal tax credit for qualified customers who purchase solar energy systems for residential properties. Through 2032, the credit is worth 30% of the total cost of the system and is applied to the homeowner's income tax. It covers PV panels and any system-connected solar battery charger solutions.
NET-METERING
Net-metering is a utility billing system that offers a credit to residential and business customers who are making excess electricity with their solar systems and sending it back to the grid. Florida homeowners with solar are able to sell back the excess energy produced by their system.
SALES TAX EXEMPTION
Solar energy systems are completely exempt from sales tax in Florida, which saves you 6% of the total cost of your new solar system.
PROPERTY TAX EXEMPTION
Unlike other home improvements such as new kitchens, additions or pools, Florida homeowners never have to worry about the government adding property taxes to their home when they install a solar energy system and backup solar batteries.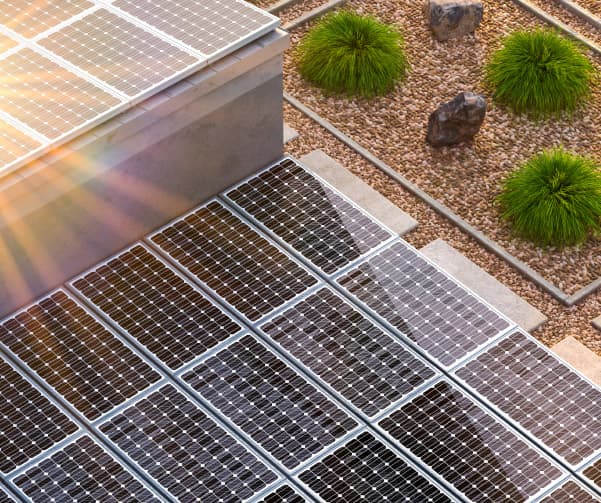 WHY CHOOSE OUR CLEARWATER SOLAR ENERGY COMPANY?
There are many reasons we are the best choice for solar panel installation in Clearwater, FL, including our:
Exceptional equipment selection and warranty offerings
Skilled, in-house team of technicians
Comprehensive consultation and design expertise
Transparent, affordable pricing
Extensive options for solar financing and best-price guarantees
Full customer service and support 
To learn more about how we can help you, reach out and get in touch with us today for a free consultation.
REQUEST A QUOTE NOW
Get product, design and pricing information from the comfort of your home or office! After you complete our quote form, we'll schedule a short, informative and no-pressure virtual consultation with one of our experts.
By clicking "GET STARTED," you authorize Sunburst Solar to email, call, and/or send you text messages, using an automated system, at the contact information provided. This authorization is not required to make a purchase, and you may contact us to revoke it at any time. You also agree to our Terms and Conditions and Privacy Policy.
Florida Location
800 Fairway Drive
Ste 360
Deerfield Beach, FL 33441
CVC 57199