SOLAR INSTALLATION WASHINGTON, D.C.
Homeowners who choose solar panel installation in Washington, D.C., can do a lot of good for themselves and for the planet. Not only can they save a significant amount of money in the long run, but they also reduce their dependence on traditional fossil fuels.
If you're thinking about taking the plunge, Sunburst Solar is your best choice among solar companies in Washington, D.C. Our experienced technicians will stand by your side every step of the way, from the initial design consultation through installation of your new solar shingles and after-sales services.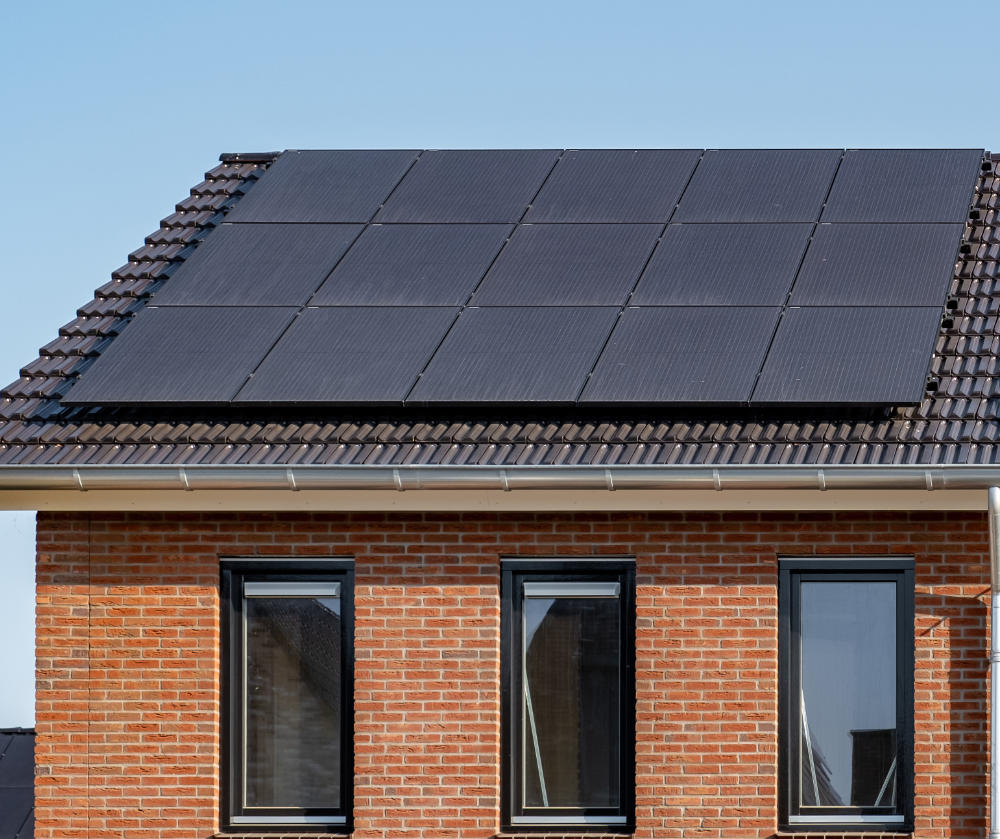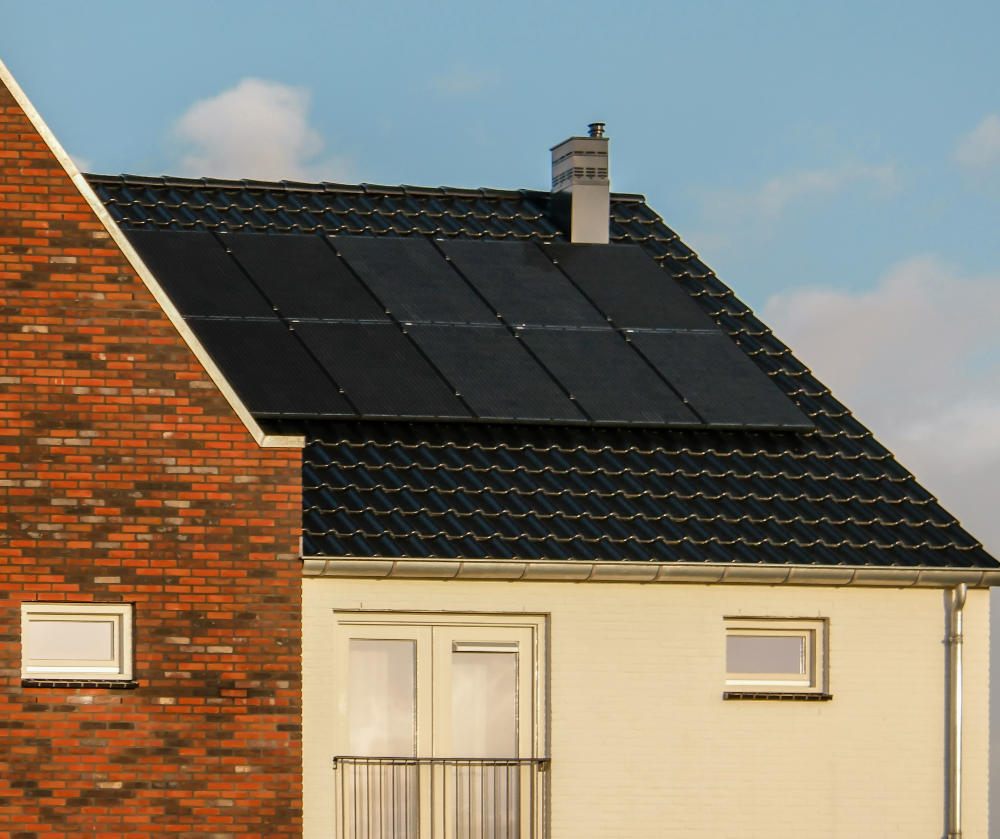 THE ADVANTAGES OF GOING SOLAR IN WASHINGTON, D.C.
The District of Columbia has made a strong commitment to renewable energy, and in 2021 solar power contributed 46% of all the electricity used in the area. Among the many solar-generating sites within the district are the Joint Base Anacostia-Bolling military complex and DC Water's Blue Plains Advanced Wastewater Treatment Plant, which has a solar farm with 12,000 panels. The district also has a program that provides financial assistance to small businesses, nonprofits, seniors, and certain households to help defray the cost of a solar installation.
Choosing solar panels for your home means you'll be participating in these efforts and enjoying benefits such as:
Reduced energy bills: Choosing to install solar panels in Washington, D.C., means you'll use less power from the grid.
Increased home value: A sustainable energy source can make your home more appealing to potential buyers when it's time to sell.
Reduced carbon footprint: Using less power from the grid means you'll contribute less pollution and consume fewer natural resources.
On top of these, adding solar batteries or a solar battery charger to your system provides more advantages because you'll be able to use clean energy around the clock.
WASHINGTON, D.C. SOLAR BENEFITS
$0
To Get Started
or No Money Down
WHAT SOLAR INCENTIVES ARE AVAILABLE IN WASHINGTON, D.C.?
There are a number of programs and initiatives available in the District of Columbia that can help you pay for your new solar power system, including:
FEDERAL SOLAR INVESTMENT TAX CREDIT (ITC)
Qualified customers who purchase solar energy systems for their homes are eligible for federal tax credits. Starting in 2023 and through 2032, these are worth 30% of the total cost of the system and are applied to the homeowner's income tax.
NET-METERING
This system allows you to sell any unused power generated by your system back to the grid. Washington, D.C., allows you to use these credits on your utility bill if your system doesn't generate enough power.
PROPERTY TAX EXEMPTION
There is a property tax exemption available in the District of Columbia for solar and other renewable energy systems. Any increase in your home's value after installation will not be reflected on your property taxes.
SOLAR RENEWABLE ENERGY CREDITS
These credits allow you to make money on electricity that your solar system generates that you don't use. In 2021, these sold for prices between $365 and $435, the highest in the country.
SOLAR FOR ALL
The D.C. Department of Energy and Environment has partnered with organizations to install solar systems on single-family homes and develop community solar projects for multifamily developments. This is intended to help low- to moderate-income families who meet income guidelines.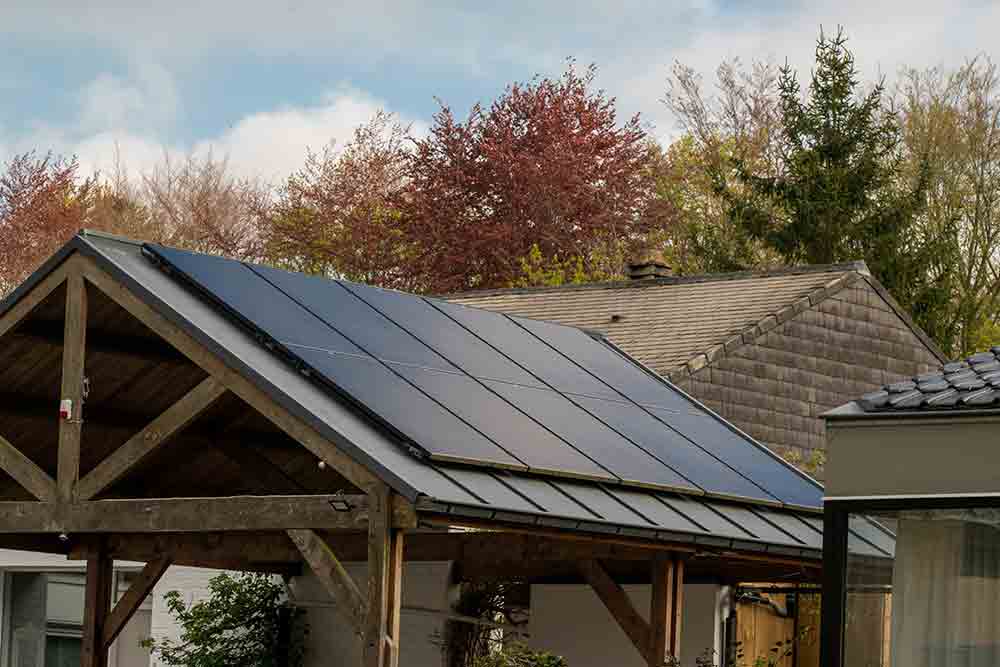 WHY CHOOSE OUR WASHINGTON, D.C., SOLAR ENERGY COMPANY?
As leading solar installers in Washington, D.C., there are a number of reasons homeowners throughout the district have chosen to work with us, including our:
Industry-leading selection of equipment and warranties
Skilled, in-house installation team
Comprehensive consultation and design capabilities
Transparent, affordable pricing
Numerous solar financing options and best-price guarantee
Unparalleled customer service
If you're ready to learn more about what we can do for you, reach out and talk to us today. 
REQUEST A QUOTE NOW
Get product, design and pricing information from the comfort of your home or office! After you complete our quote form, we'll schedule a short, informative and no-pressure virtual consultation with one of our experts.
Our Washington, D.C. Headquarters
1-844-4-SUNBURST