SOLAR PANELS IN CLERMONT, FL
If you're a homeowner in Clermont, you're no stranger to Florida's intense year-round sunshine. Why not transform that abundant energy into a resource that benefits your wallet and the planet?
With Sunburst Solar, you can do just that.
Our seasoned, clean energy experts manage every aspect of your solar photovoltaic (PV) journey — from initial consultation and meticulous design to permitting and seamless installation. Our commitment doesn't end there. We also offer unparalleled after-sales service to ensure your solar energy system performs optimally for decades to come.
Learn more about why Sunburst Solar is your go-to partner for a brighter, greener, and more affordable future.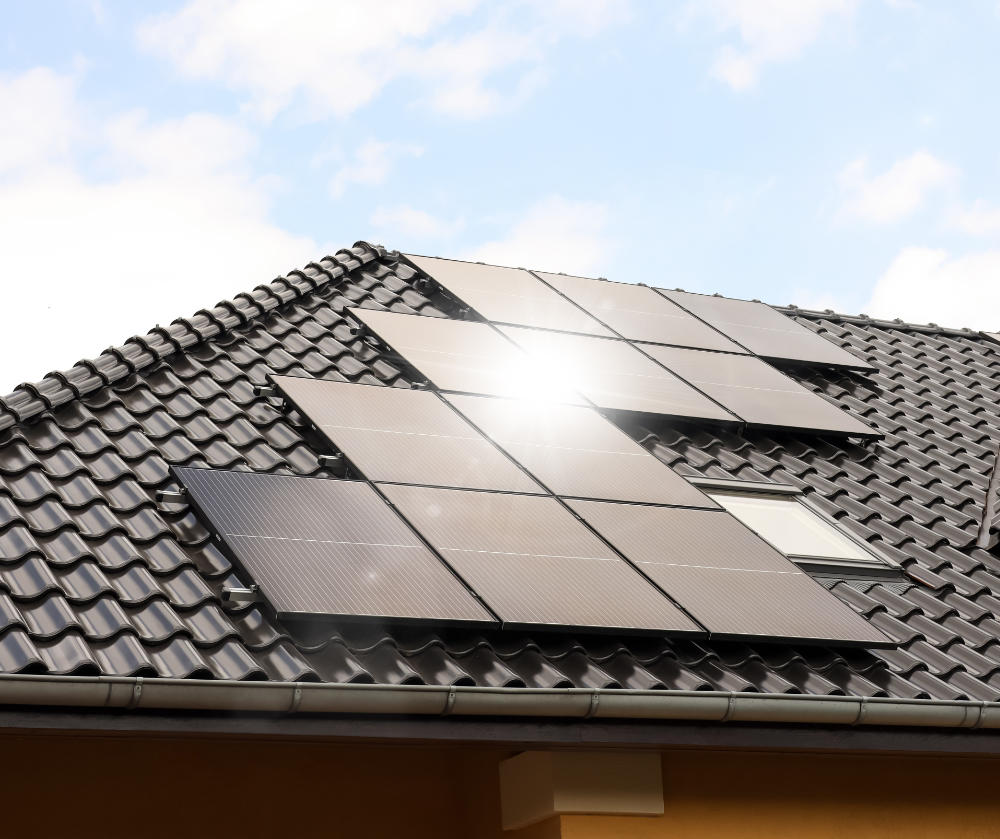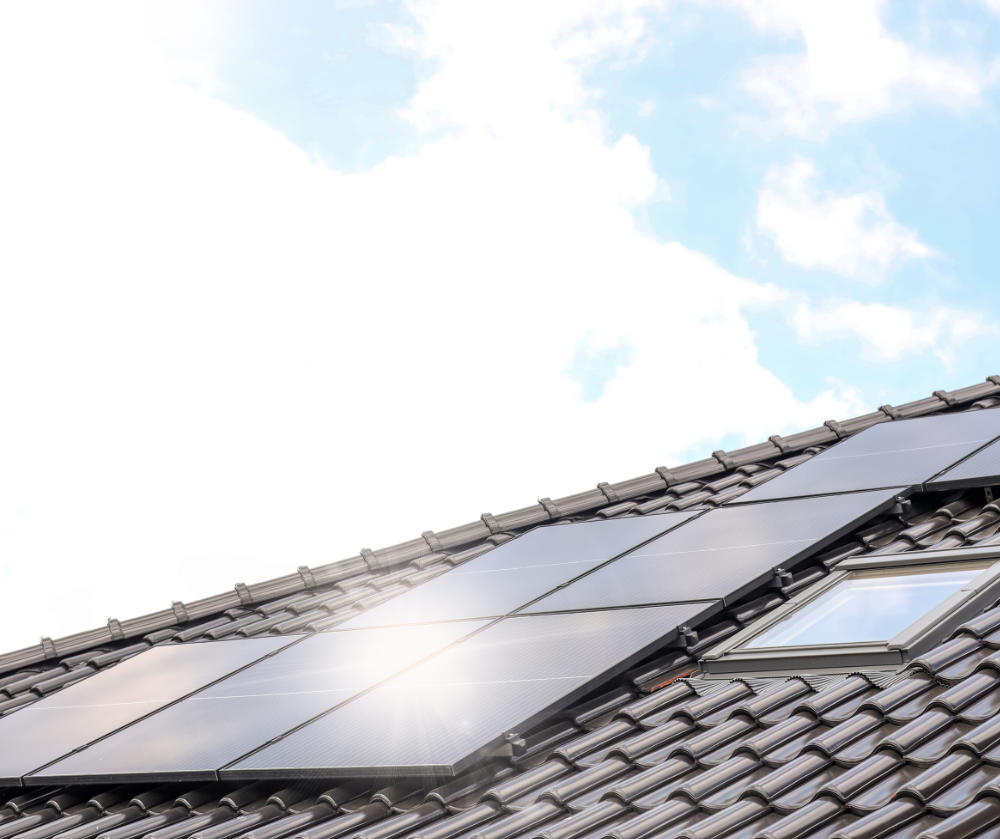 THE ADVANTAGES OF GOING SOLAR IN CLERMONT
With as much year-round sunshine as nearby Orlando, Clermont is a natural fit for anyone who wants to use solar power to save money and protect the planet. In fact, by installing solar panels for your home, you'll be joining a growing local movement dedicated to sustainable living (and lucrative returns). 
Solar benefits in Clermont include:
Reduced energy bills: Solar panels can significantly lower your monthly electricity costs.
Increased home value: Homes with solar installations often fetch higher prices in the real estate market.
Reduced carbon footprint: Using solar energy helps minimize your impact on the environment.
Enhanced energy independence: Solar power enables you to be less reliant on the grid, giving you more control over your energy consumption.
In addition to these advantages, integrating solar batteries into your PV system can offer an added dimension of security and savings. This is because a system-tied solar battery charger stores excess energy generated by your PV panels, allowing you to use this electricity when the sun isn't shining — whether on cloudy days or at night. This ensures a seamless energy experience, further amplifying the financial and environmental benefits of your solar panel installation.
$0
To Get Started
or No Money Down
WHAT SOLAR INCENTIVES ARE AVAILABLE IN CLERMONT?
Switching to solar energy in Clermont not only benefits the environment but also your wallet. Thanks to federal tax credits and a host of other government incentives, making the transition has never been more affordable.
FEDERAL SOLAR INVESTMENT TAX CREDIT (ITC)
Federal Solar Investment Tax Credit (ITC)
Until 2032, the Federal Solar Investment Tax Credit offers a 30% discount on the overall cost of your PV installation, including any PV battery chargers you incorporate. These aren't mere deductions — they directly lower your annual income tax, resulting in substantial savings.
NET-METERING
Have surplus solar electricity? Excellent, because net metering in Clermont allows you to feed that extra energy back into the electrical grid. In return, you'll receive utility credits that can be used to offset future energy bills.
SALES TAX EXEMPTION
Nobody enjoys paying sales tax, and luckily, you won't have to when installing solar panels in Clermont. Florida law grants a full exemption on sales tax for solar systems, giving you an immediate 6% reduction in the total cost of your PV installation.
PROPERTY TAX EXEMPTION
Concerned about a potential increase in property taxes due to your new PV installation? Rest easy. In Clermont and throughout Florida, adding photovoltaic panels and backup batteries to your home won't result in additional property tax charges.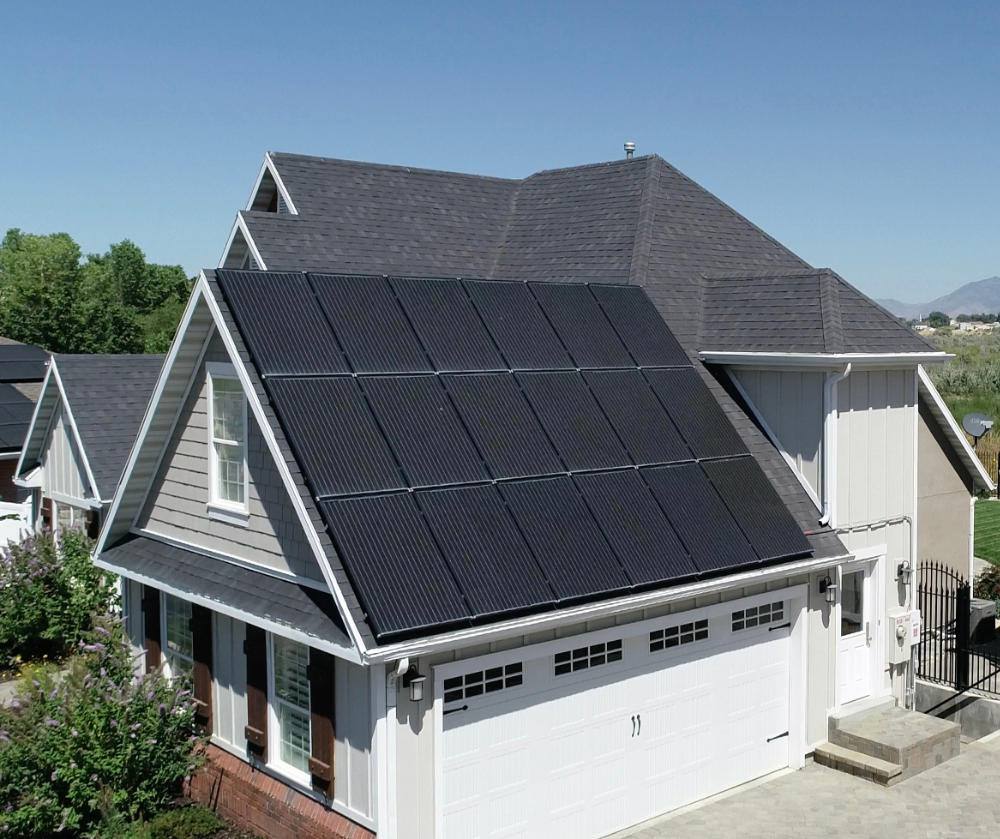 WHY CHOOSE OUR CLERMONT SOLAR ENERGY COMPANY?
If you decide to commission solar panels in Clermont, you deserve a partner that brings expertise and integrity to the table. Our experienced solar power company offers industry-leading equipment that comes with unbeatable warranties you can trust. Our dedicated, in-house PV installation teams are committed to excellence, ensuring your system is set up for optimal performance. 
We don't just provide a service; we offer a full experience — from personalized consultations to custom designed solutions. With transparent pricing, a variety of solar financing options, and a promise to match any competing offer, we make sure you get the best value for your investment.
Ready to make a change for the better? Schedule a free consultation with us today and let's illuminate your future, the Clermont way.
REQUEST A QUOTE NOW
Get product, design and pricing information from the comfort of your home or office! After you complete our quote form, we'll schedule a short, informative and no-pressure virtual consultation with one of our experts.
By clicking "GET STARTED," you authorize Sunburst Solar to email, call, and/or send you text messages, using an automated system, at the contact information provided. This authorization is not required to make a purchase, and you may contact us to revoke it at any time. You also agree to our Terms and Conditions and Privacy Policy.
Florida Location
800 Fairway Drive
Ste 360
Deerfield Beach, FL 33441
CVC 57199