SOLAR PANEL INSTALLATION MIAMI
Miami homeowners have a golden opportunity to tap into the state's abundant sunshine and generate financial and environmental dividends for the next 25+ years. This is because there exist a range of local, state, and even federal incentive programs designed to make installing solar photovoltaic (PV) panels more affordable. Once installed on your roof, your PV panels can help power your home — allowing you to save on utility bills and enjoy a smaller carbon footprint for decades to come.
When it comes to making this clean energy transition, Sunburst Solar is your go-to partner. Our seasoned PV professionals manage every aspect of the project, from consultation and design to permitting, installation, and even after-sales service.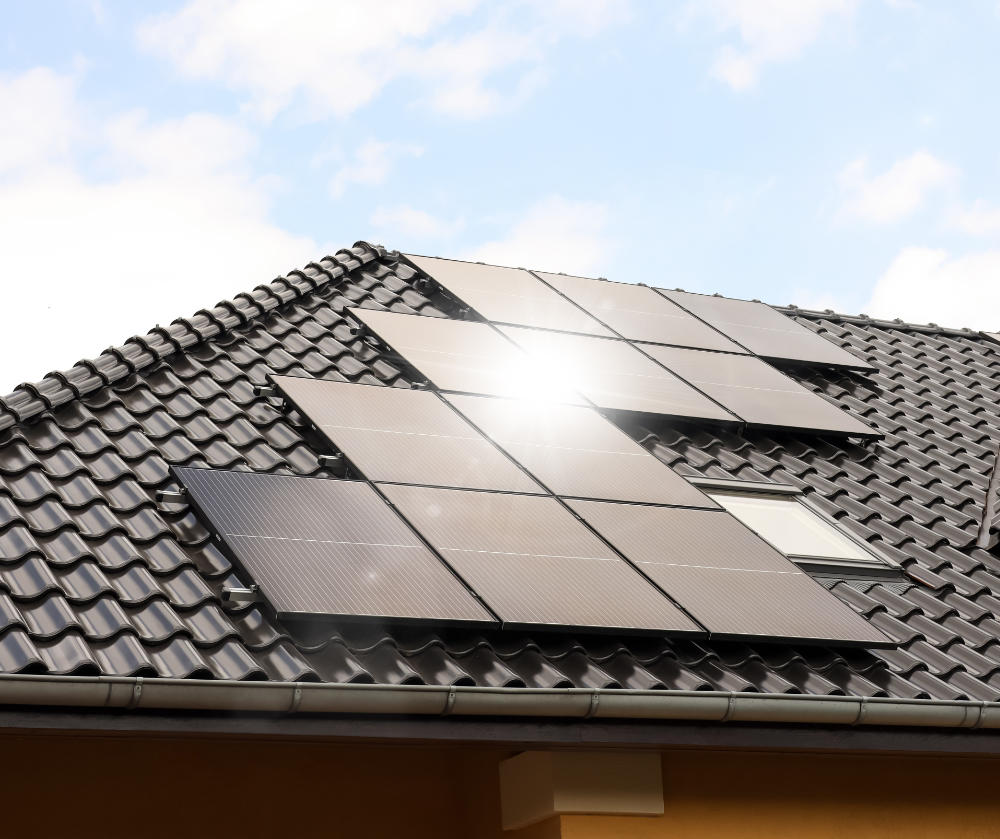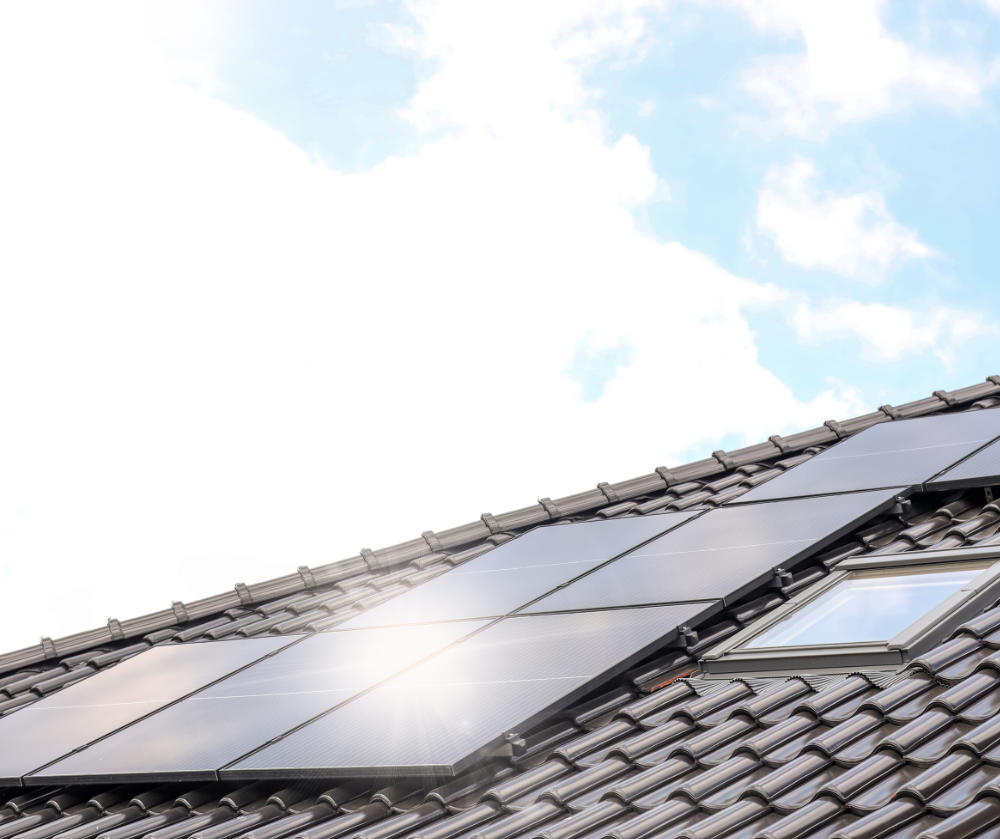 THE ADVANTAGES OF GOING SOLAR IN MIAMI
Florida's sunny disposition aligns perfectly with Miami's ambitious solar goals. The city is committed to expediting and waiving fees for solar permits . Miami's ambitious "Forever Carbon Neutral " program aims for a complete transition to carbon-free electricity by 2035. This includes outfitting public buildings and parking structures with PV panels, mandating new constructions be solar and storage-ready by 2024, and rolling out financial incentives specifically designed to help affordable housing owners to go solar.
As a Miami resident, commissioning solar panels for your home offers a host of personal benefits, including: 
Reduced energy bills: By generating electricity, you can significantly cut down your monthly utility expenses. Over time, these savings can add up to a substantial amount, making PV panels a wise investment.
Increased home value: Homes equipped with solar panel systems are often valued higher in the real estate market. Potential buyers are increasingly seeking properties that offer long-term energy savings.
Reduced carbon footprint: Solar energy is clean and renewable, allowing you to play an active role in reducing greenhouse gas emissions. By installing solar shingles, you're contributing to a healthier environment and helping combat climate change.
Enhanced energy independence: Solar power systems give you the freedom to generate electricity, reducing your dependence on the utility grid. This is particularly beneficial during peak hours or power outages.
Additionally, integrating solar batteries allows you to store excess energy from your PV panels. This stored power in your dedicated solar battery charger can be used during nighttime or cloudy days, further optimizing your home's energy efficiency and long-term savings.
$0
To Get Started
or No Money Down
WHAT SOLAR INCENTIVES ARE AVAILABLE IN MIAMI?
PV panel prices have never been lower, but there are also several local, state, and federal incentives available to make your solar panel installation in Miami even more affordable.
FEDERAL SOLAR INVESTMENT TAX CREDIT (ITC)
This federal program offers a 30% tax credit on the total cost of your solar system (parts and labor). This significant discount directly lowers your income tax liability. For more details, check out our federal tax credits page.
NET-METERING
If your solar system generates more electricity than you use, the surplus is sent back to the grid. In return, you receive utility credits, effectively reducing your future electricity bills.
SALES TAX EXEMPTION
Florida waives the 6% sales tax on solar panel systems, providing immediate cost savings. This exemption applies to the purchase and installation of the system.
PROPERTY TAX EXEMPTION
Adding a solar system to your home won't trigger an increase in your property taxes. This is another financial benefit that makes investing in a solar panel installation in Miami a smart choice.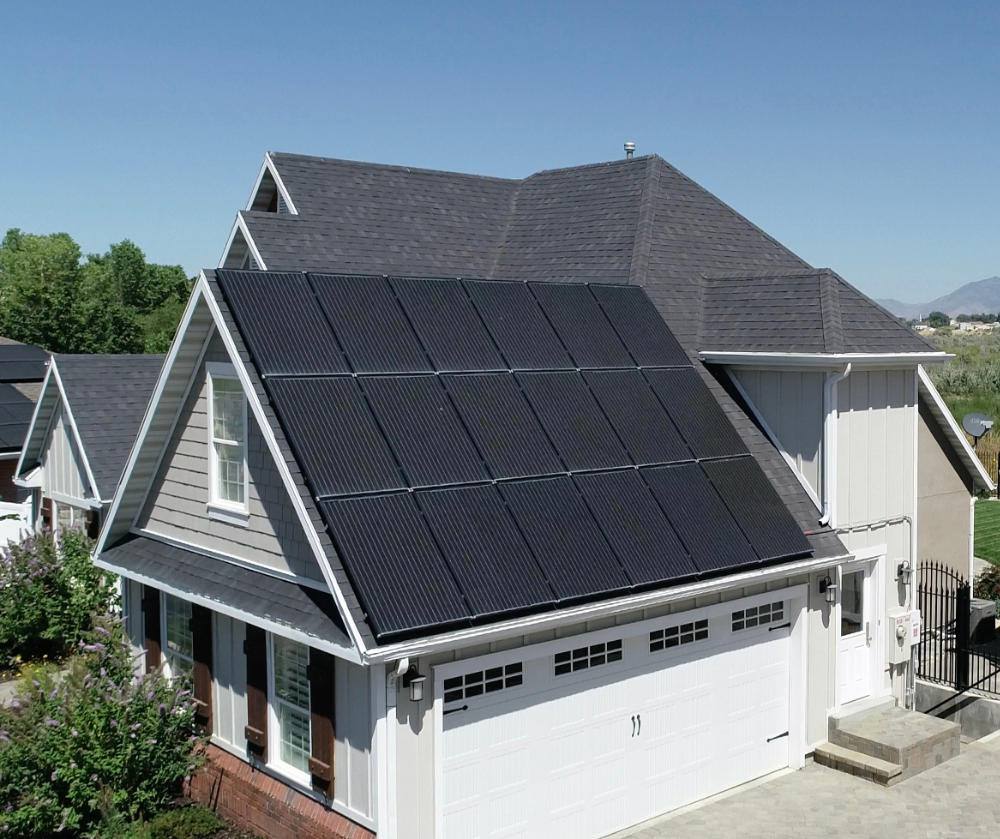 WHY CHOOSE OUR MIAMI SOLAR ENERGY COMPANY?
When you're ready to make the switch, here's why Sunburst Solar should be your first choice:
We offer industry-leading equipment backed by ironclad warranties.
Our skilled, in-house teams handle all PV installations — no outsourcing.
Comprehensive consultation and design services are part of the package.
We provide solar financing options, transparent pricing, and best-price guarantees.
Exceptional customer service and support are our hallmarks.
Ready to start saving money, help the planet, and become more energy independent? Schedule your free consultation today and take that next important step.
REQUEST A QUOTE NOW
Get product, design and pricing information from the comfort of your home or office! After you complete our quote form, we'll schedule a short, informative and no-pressure virtual consultation with one of our experts.
By clicking "GET STARTED," you authorize Sunburst Solar to email, call, and/or send you text messages, using an automated system, at the contact information provided. This authorization is not required to make a purchase, and you may contact us to revoke it at any time. You also agree to our Terms and Conditions and Privacy Policy.
Florida Location
800 Fairway Drive
Ste 360
Deerfield Beach, FL 33441
CVC 57199