SOLAR PANEL INSTALLATION Annapolis, MD
If you're a homeowner in Annapolis, you've probably considered the benefits of clean and renewable solar power. From slashing your utility bills to reducing your carbon footprint to boosting the resale value of your home, installing photovoltaic (PV) panels is a smart move. However, the transition to renewable energy can seem daunting.
That's where Sunburst Solar steps in.
 Our team of seasoned professionals can handle everything from the initial consultation to the design of your solar system, from securing permits to the actual solar panel installation. And our commitment doesn't end there. We provide top-notch after-sales service to ensure the solar panels for your home always operate at peak performance.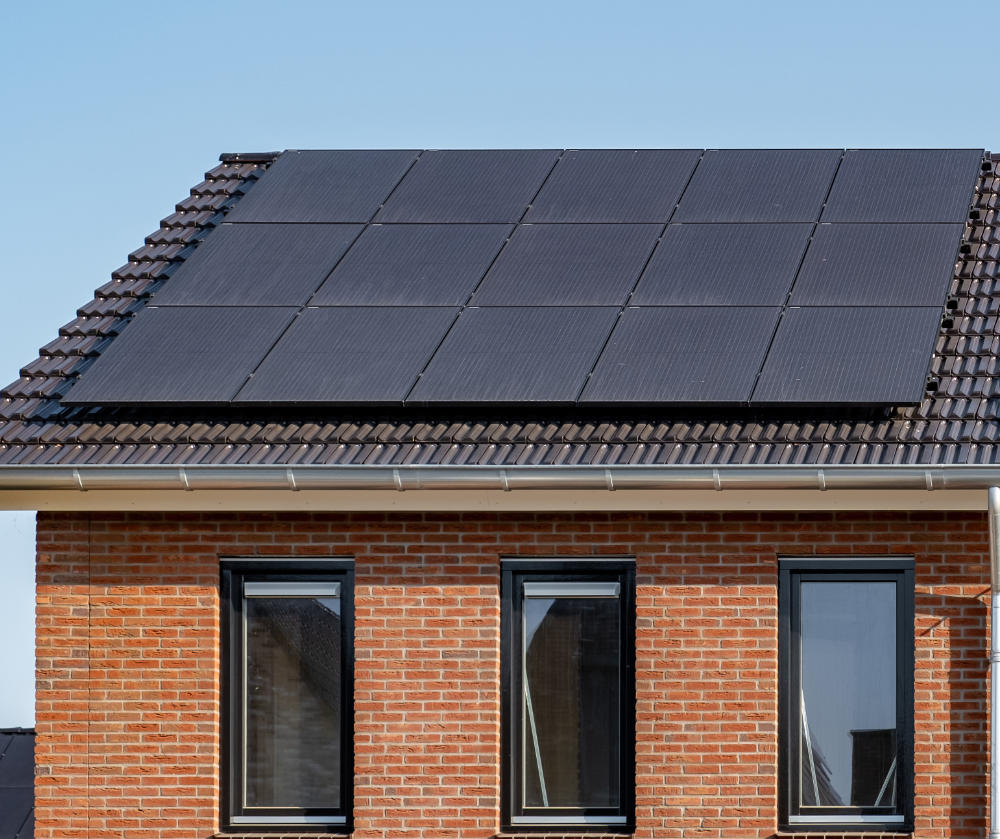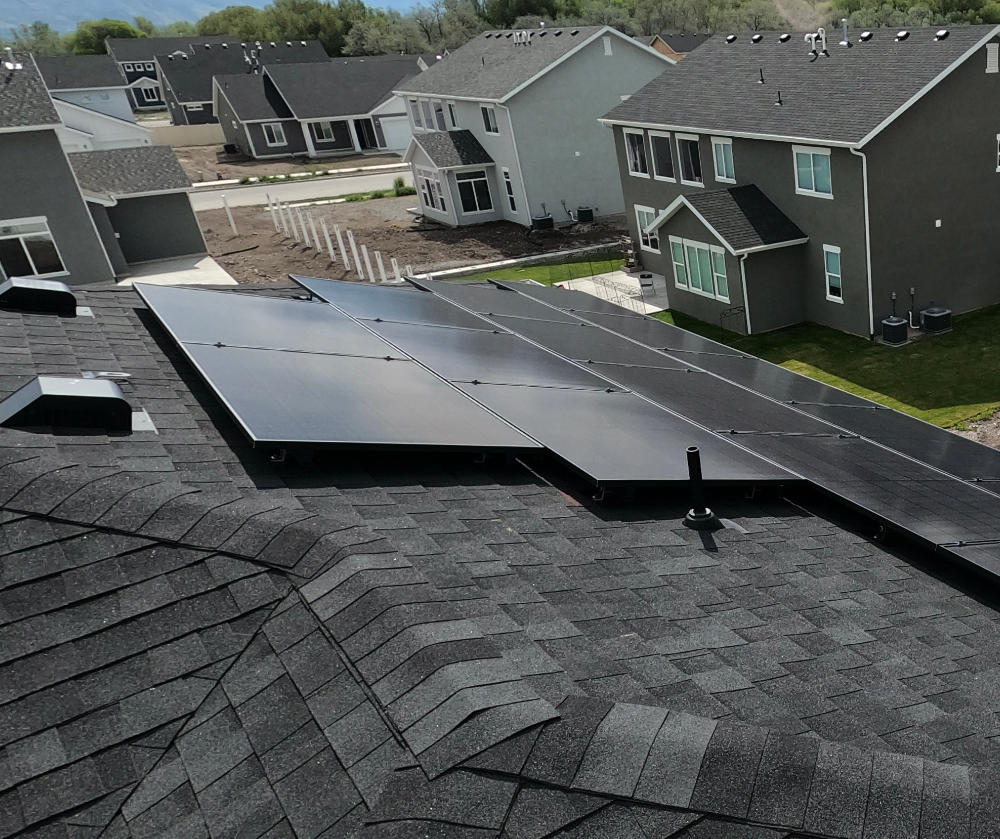 THE ADVANTAGES OF GOING SOLAR IN ANNAPOLIS, MD
Annapolis, the capital city of Maryland, is a vibrant community that has embraced the benefits of renewable energy. The city is home to the Annapolis Solar Park, which was the largest landfill solar project in the U.S. when it was built. The city's commitment to clean energy is further highlighted in the Annapolis Ahead 2040 plan, with an ambitious goal of requiring all new city facilities to include solar power. Moreover, Anne Arundel County is actively encouraging collaborations with the private sector to establish additional solar energy facilities on properties owned by the county. This initiative is part of a broader commitment to transition all government operations to 100% renewable energy sources by 2030.
However, the benefits aren't limited to large-scale solar panel installation projects. As a homeowner, here are some of the advantages you can expect when installing solar shingles on your roof:
Reduced energy bills: Using free sunshine to power your home allows you to decrease your reliance on expensive grid electricity.
Increased home value: Solar-enabled homes are often valued higher and tend to sell faster than their non-solar counterparts.
Reduced carbon footprint: Grid electricity is generated from dirty fossil fuel. Switching to solar is an affordable way to shrink your carbon footprint.
In addition to these benefits, adding solar batteries can provide additional energy security by allowing you to store unused power for nighttime use or during grid outages. Equally important, using a solar battery charger helps to boost your savings since you're even less reliant on grid electricity.
ANNAPOLIS, MD SOLAR BENEFITS
$0
To Get Started
or No Money Down
WHAT SOLAR INCENTIVES ARE AVAILABLE IN ANNAPOLIS, MD?
Below are just some of the incentives we help our clients qualify for:
FEDERAL SOLAR INVESTMENT TAX CREDIT (ITC)
The ITC is a federal incentive that allows homeowners to deduct 30% of the cost of their PV system from their income taxes. Available through 2032, these federal tax credits can make a significant difference in the overall cost of your solar installation.
NET-METERING
Net-metering is a billing mechanism that credits PV system owners for any unused solar electricity they send into the utility grid. With net metering, your excess solar power generates utility credits that you can apply to future bills, thus, growing your savings.
SALES TAX EXEMPTION
In Maryland, solar installations are exempt from the state's 6% sales tax. This means you could save hundreds of dollars on your solar panel system. A $15,000 installation, for example, would be exempt from $900 in taxes.
PROPERTY TAX EXEMPTION
Depending on your county, you could be eligible for a property tax credit:
Ann Arundel — up to $2,500
Baltimore — up to $5,000
Hartford — up to $2,500
Prince George's — up to $5,000
This property tax incentive is another way that Maryland encourages homeowners to invest in renewable energy solutions.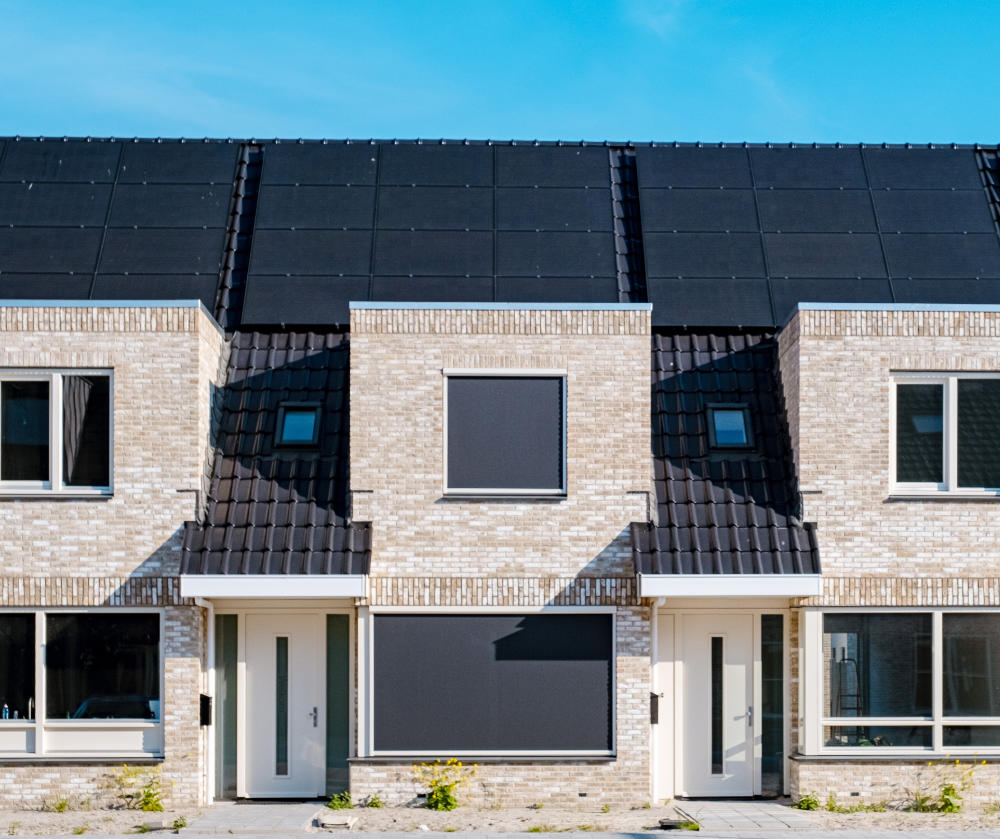 WHY CHOOSE OUR ANNAPOLIS, MD, SOLAR ENERGY COMPANY?
Sunburst Solar stands out in the renewable energy industry for several reasons:
Industry-leading equipment and warranties: We use only top-tier photovoltaic (PV) equipment, backed by comprehensive warranties.
Expert in-house PV installation teams: Our licensed and trained technicians are skilled in PV installation, electrical engineering, and solar battery customizations.
Transparent pricing and best-price guarantees: We believe in clear, competitive pricing and guarantee the best price for our services.
Flexible solar financing options: To make solar power even more accessible, we provide various solar financing options.
Exceptional customer service and support: Our dedicated team is committed to providing outstanding customer service.
To take the first step toward a sustainable future, schedule a free consultation with us today.
REQUEST A QUOTE NOW
Get product, design and pricing information from the comfort of your home or office! After you complete our quote form, we'll schedule a short, informative and no-pressure virtual consultation with one of our experts.
By clicking "GET STARTED," you authorize Sunburst Solar to email, call, and/or send you text messages, using an automated system, at the contact information provided. This authorization is not required to make a purchase, and you may contact us to revoke it at any time. You also agree to our Terms and Conditions and Privacy Policy.
Our Maryland Headquarters
1-844-4-SUNBURST