THANK YOU
WE RECEIVED YOUR REQUEST
A Sunburst Solar representative will be in touch shortly. After a brief introductory discussion of your expectations, our representative will schedule a time for you to meet with one of our virtual consultants. No costs and no obligations!
Using advanced satellite imagery, we create a 3D solar layout plan that shows your potential solar panel layout. Your consultant will spend 60 minutes with you, during which he or she evaluates your needs and potential project parameters. The consultant will also estimate your future energy savings. 
The Sunburst Solar team will thoroughly review your expected project investment, financing options and available tax incentives. He or she will also answer any questions you may have so you can make an educated decision.
We will send you a project quote. The quote is valid for 60 days so you can review it thoroughly and get answers to any further questions before signing a contract.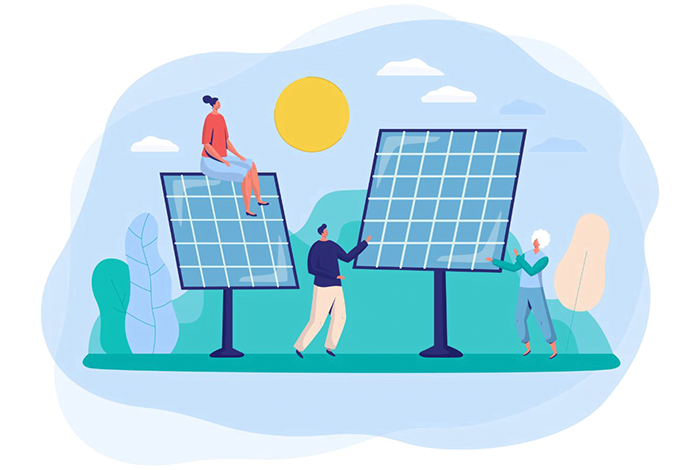 OUR SOLAR SYSTEM CONSULTANTS
When you meet with a Sunburst Solar expert consultant, you are meeting with a professional, knowledgeable and well-trained individual. Every one of our consultants has successfully completed over 100 hours of training in solar system products and design.
During the virtual meeting, your consultant will illustrate the benefits that installation of a high-quality solar system in your home will provide. A Sunburst Solar system will:
Reduce your reliance on your local utility provider.
Save money on your energy costs.
Help protect the planet.
Thank you for the opportunity to provide you with a proposal and answer your questions about going solar. After reviewing your plan and quote, feel free to contact your consultant with your questions and concerns. We look forward to working with you!
WE DO EVERYTHING UNDER THE SUN
When it comes to helping homeowners with their solar power project, the Sunburst Solar team does it all — from consulting and design to installation and after-sales service. Our high-quality systems are reliable and efficient, and backed by our industry-leading warranty. Our consultants are here to inform you, not to pressure you.