SOLAR INSTALLATION ASHBURN, VA
Embrace the power of the sun in Ashburn, VA, with Sunburst Solar. Our photovoltaic (PV) systems offer homeowners significant savings on utility bills and a sustainable way to power their homes.
With Sunburst Solar, you're choosing more than just a solar energy company. You benefit from a dedicated team of experienced professionals who can handle everything from consultation and design to permitting, installation, and after-sales service.
Discover why Sunburst Solar is the preferred choice for PV system installations in Ashburn.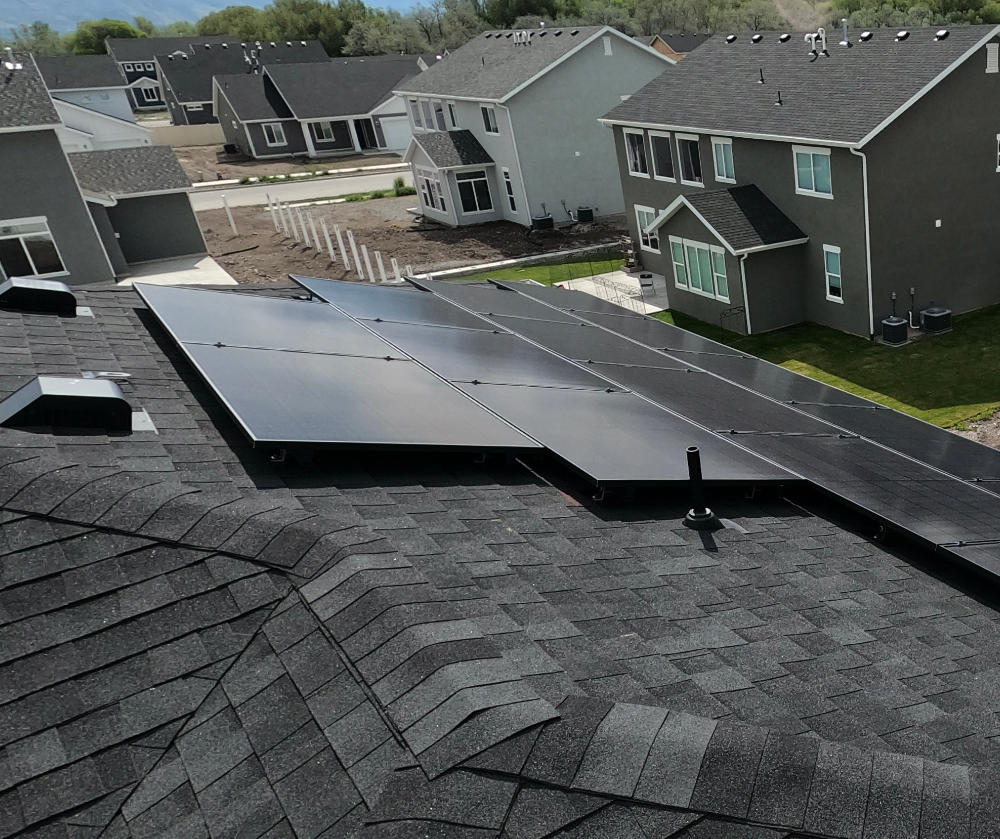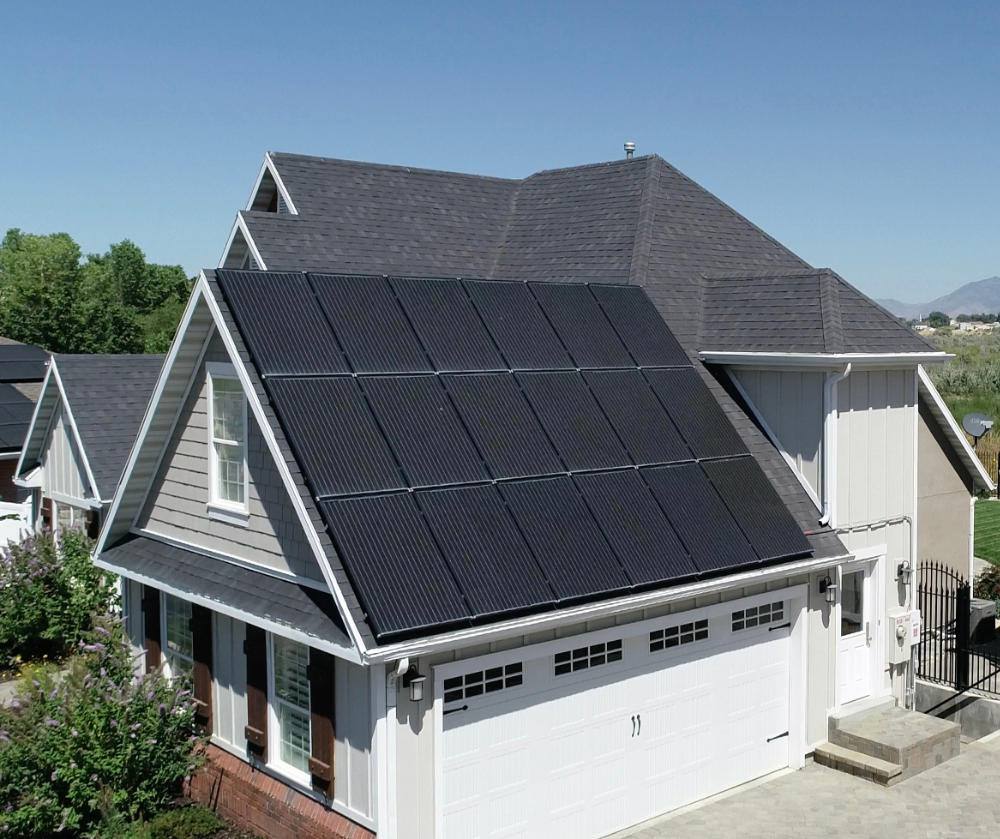 THE ADVANTAGES OF GOING SOLAR IN ASHBURN
Located in the heart of Loudoun County, Ashburn, VA is a community that values sustainable living and green design. The county's commitment is evident in its 2023 Energy Strategy update, which outlines plans for installing solar arrays at multiple facilities and incorporating clean fuel sources into new building projects. Additionally, there now exist ambitious development goals aimed at increasing the number of solar panels for home use across Loudoun County.
If you decide to invest in a solar installation, below are some of the benefits you can expect once your PV system comes online:
Reduced energy bills: Solar shingles and PV panels generate electricity from the sun, reducing your reliance on the energy grid and lowering your monthly utility bills.
Increased home value: Homes equipped with solar systems often have higher market values and they tend to sell faster.
Reduced carbon footprint: Solar power is a clean, renewable energy source that helps reduce greenhouse gas emissions. This is in sharp contrast to the grid energy made from dirty fossil fuel combustion.
Adding a solar battery charger to your PV system is like having a personal power station at your home. This is because solar batteries save the extra energy your panels make during the day and keep it ready for use when the sun's not out or if there's a power cut. This way, you're always powered up — even at night or when the grid goes down.
ASHBURN, VA SOLAR BENEFITS
$0
To Get Started
or No Money Down
WHAT SOLAR INCENTIVES ARE AVAILABLE IN ASHBURN, VA?
Below are some of the local, state, and federal incentive programs we'll help you apply for:
FEDERAL SOLAR INVESTMENT TAX CREDIT (ITC)
The ITC offers a substantial financial benefit to homeowners who install solar energy systems. From 2023 through 2032, these federal tax credits are worth 30% of the total system cost (parts and labor), applied directly to your income tax.
NET-METERING
Virginia's net metering program provides full retail credit for any excess electricity your solar installation feeds back into the utility grid. Any surplus generation is carried forward every month. At the end of each 12-month period, you could potentially receive money for any remaining excess generation.
PROPERTY TAX EXEMPTION
SOLAR RENEWABLE ENERGY CREDITS (SREC'S)
PV system owners qualify for a new SREC every time their installation generates another megawatt-hour of clean solar power. These credits can be sold to local electricity providers and other organizations subject to renewable energy mandates. In Virginia, SRECs can be valued at up to $70 per credit. This means a system generating 10 megawatt-hours could give you an extra $700 in your bank account.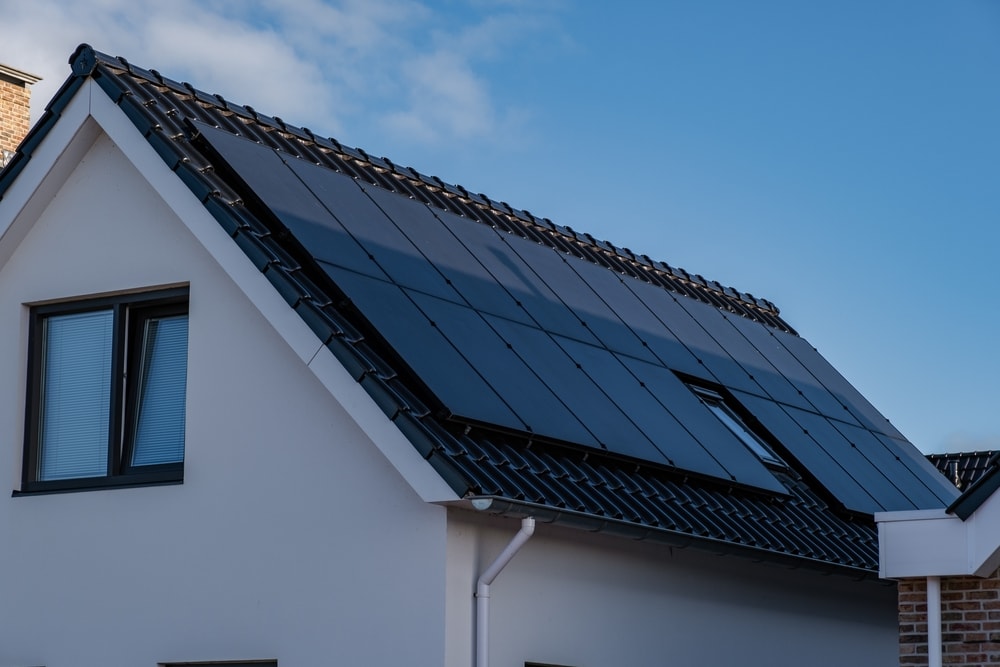 WHY CHOOSE OUR ASHBURN SOLAR ENERGY COMPANY?
When you choose us, you're not just getting a solar installation — you're getting a full-service experience. Our equipment is at the forefront of PV technology, all backed by solid warranties that you can trust. Our in-house team of professionals brings years of experience to every installation, ensuring your solar panel system is set up for optimal performance (and savings).
We're transparent in our dealings — especially when it comes to cost. Our solar financing options are designed to be flexible and budget-friendly, and we stand by our promise of offering the best price (in writing). But what truly sets us apart is our commitment to customer service. We're here to support you from your initial consultation to the actual installation and beyond.
Ready to make the switch to solar? Get in touch with us for a free consultation and take your first important step toward a greener and more affordable future.
REQUEST A QUOTE NOW
Get product, design and pricing information from the comfort of your home or office! After you complete our quote form, we'll schedule a short, informative and no-pressure virtual consultation with one of our experts.
By clicking "GET STARTED," you authorize Sunburst Solar to email, call, and/or send you text messages, using an automated system, at the contact information provided. This authorization is not required to make a purchase, and you may contact us to revoke it at any time. You also agree to our Terms and Conditions and Privacy Policy.
Our Virginia Headquarters
1-844-4-SUNBURST