SOLAR INSTALLATION CHANTILLY, VA
For Chantilly homeowners, installing solar photovoltaic (PV) panels is a savvy choice. Going solar doesn't simply deliver monthly utility bill savings; it also allows homeowners to participate in the global fight against climate change.
If you'd like lower bills and a smaller carbon footprint, choose Sunburst Solar to help you make the transition. Our team of experienced professionals can takes care of everything from the initial consultation and system design to obtaining permits and performing the solar panel installation.
With Sunburst Solar, you're not just installing PV panels; you're investing in a brighter, greener, and more affordable future.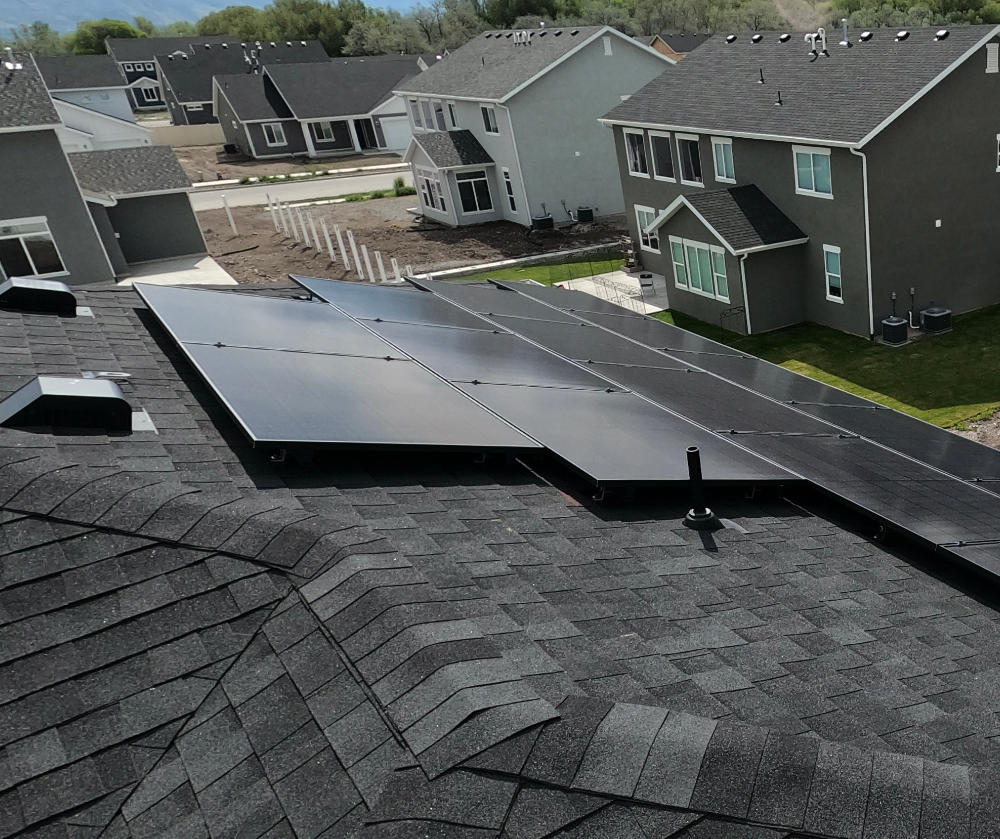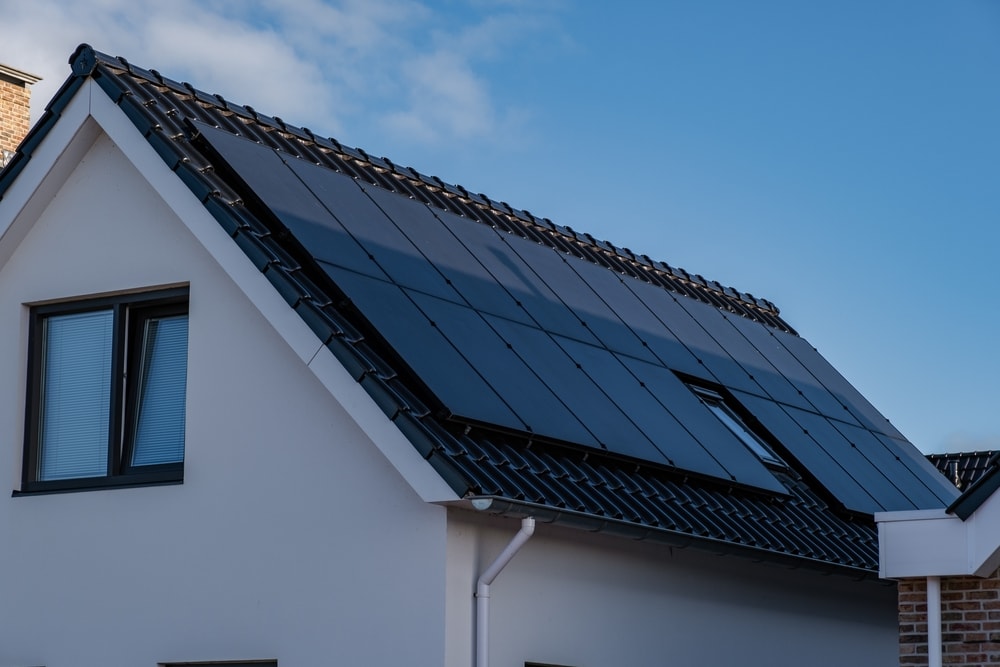 THE ADVANTAGES OF GOING SOLAR IN CHANTILLY
Chantilly actively champions renewable energy — a stance that aligns with Virginia's broader pro-solar policies. You can see this commitment in many local initiatives, such as Fairfax County's Land Development Services' policy of waiving permit fees for those who install solar panels for home use.
Below are just some of the personal benefits you can expect if you decide to invest in a solar panel system:
Lower energy bills: Harnessing the sun's power translates to substantial savings on your monthly utility bills.
Boost in property value: Homes outfitted with solar systems often command higher prices in the property market.
Decreased carbon emissions: By tapping into renewable energy, you're playing an active role in curbing greenhouse gas emissions.
Many of these benefits are amplified when you add solar batteries to your PV system. With a solar battery charger, you can store excess energy produced during daylight hours for use when the sun isn't shining or during power outages. Not only do you benefit from increased energy independence, but you also generate even larger monthly utility bill savings.
CHANTILLY, VA SOLAR BENEFITS
$0
To Get Started
or No Money Down
WHAT SOLAR INCENTIVES ARE AVAILABLE IN CHANTILLY, VA?
Below are some of the local, state, and federal incentive programs we'll help you apply for:
FEDERAL SOLAR INVESTMENT TAX CREDIT (ITC)
The ITC offers a substantial financial benefit to homeowners who install solar energy systems. From 2023 through 2032, these federal tax credits are worth 30% of the total system cost (parts and labor), applied directly to your income tax.
NET-METERING
Virginia's net metering program provides full retail credit for any excess electricity your solar installation feeds back into the utility grid. Any surplus generation is carried forward every month. At the end of each 12-month period, you could potentially receive money for any remaining excess generation.
PROPERTY TAX EXEMPTION
SOLAR RENEWABLE ENERGY CREDITS (SREC'S)
PV system owners qualify for a new SREC every time their installation generates another megawatt-hour of clean solar power. These credits can be sold to local electricity providers and other organizations subject to renewable energy mandates. In Virginia, SRECs can be valued at up to $70 per credit. This means a system generating 10 megawatt-hours could give you an extra $700 in your bank account.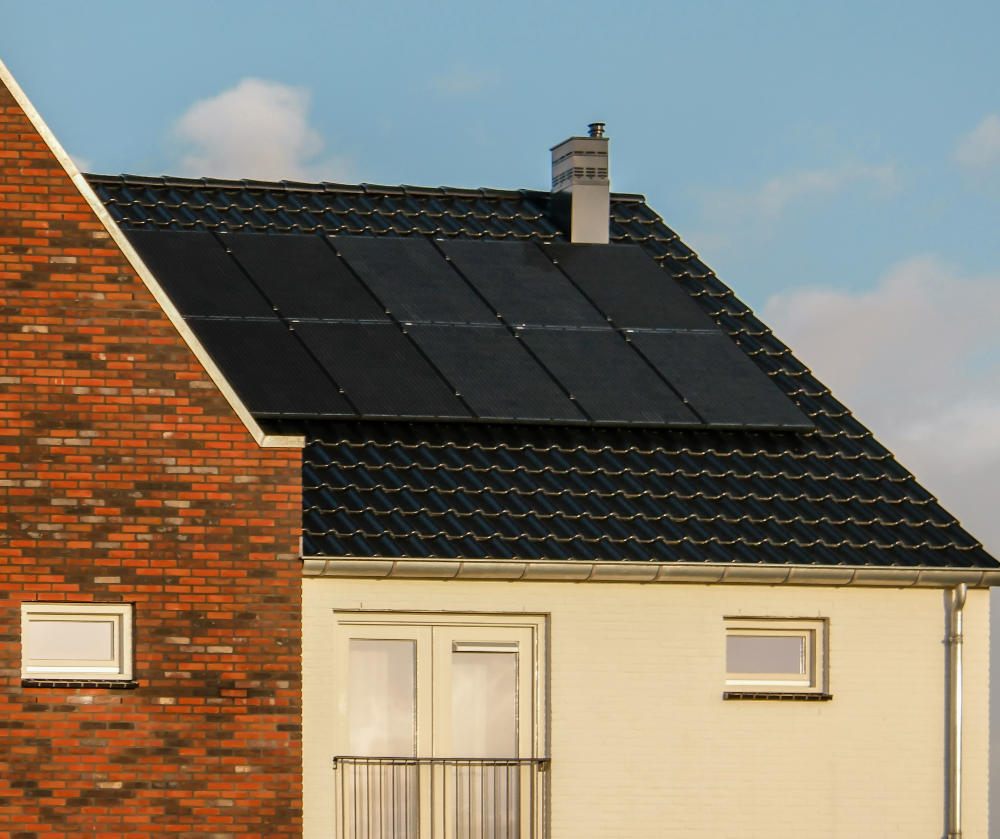 WHY CHOOSE OUR CHANTILLY SOLAR ENERGY COMPANY?
Although there is no shortage of PV installers throughout Chantilly, Sunburst Solar stands out from the rest of the pack for several reasons:
We use high quality PV components that are backed by industry-leading warranties to ensure you get the most out of your clean energy investment.
Our skilled, in-house teams are licensed, trained, and certified to deliver measurable savings with every PV installation they complete.
We offer comprehensive consultation and design services to ensure your system meets your budget, savings targets, and energy goals.
We offer a variety of solar financing options plus a best-price guarantee — to make certain you get the best possible system at the lowest possible cost.
We pride ourselves on our exceptional customer service. Even after your solar shingles become operational, we still provide post-installation support.
Ready to make the switch? Schedule a free consultation with us today and let us help you start powering your life with free, clean, and abundant sunshine.
REQUEST A QUOTE NOW
Get product, design and pricing information from the comfort of your home or office! After you complete our quote form, we'll schedule a short, informative and no-pressure virtual consultation with one of our experts.
By clicking "GET STARTED," you authorize Sunburst Solar to email, call, and/or send you text messages, using an automated system, at the contact information provided. This authorization is not required to make a purchase, and you may contact us to revoke it at any time. You also agree to our Terms and Conditions and Privacy Policy.
Our Virginia Headquarters
1-844-4-SUNBURST