SOLAR PANEL INSTALLATION FAIRFAX, VA
There's a reason more homeowners across Fairfax, VA are investing in solar power. With photovoltaic (PV) panels installed on your rooftop, it's possible to significantly reduce your monthly energy bills, increase your home's property value, and contribute to a greener and more sustainable future.
These benefits are greatly amplified when you partner with Sunburst Solar — a leading solar energy company that specializes in free consultations, custom designs, professional installations, and comprehensive after-sales service.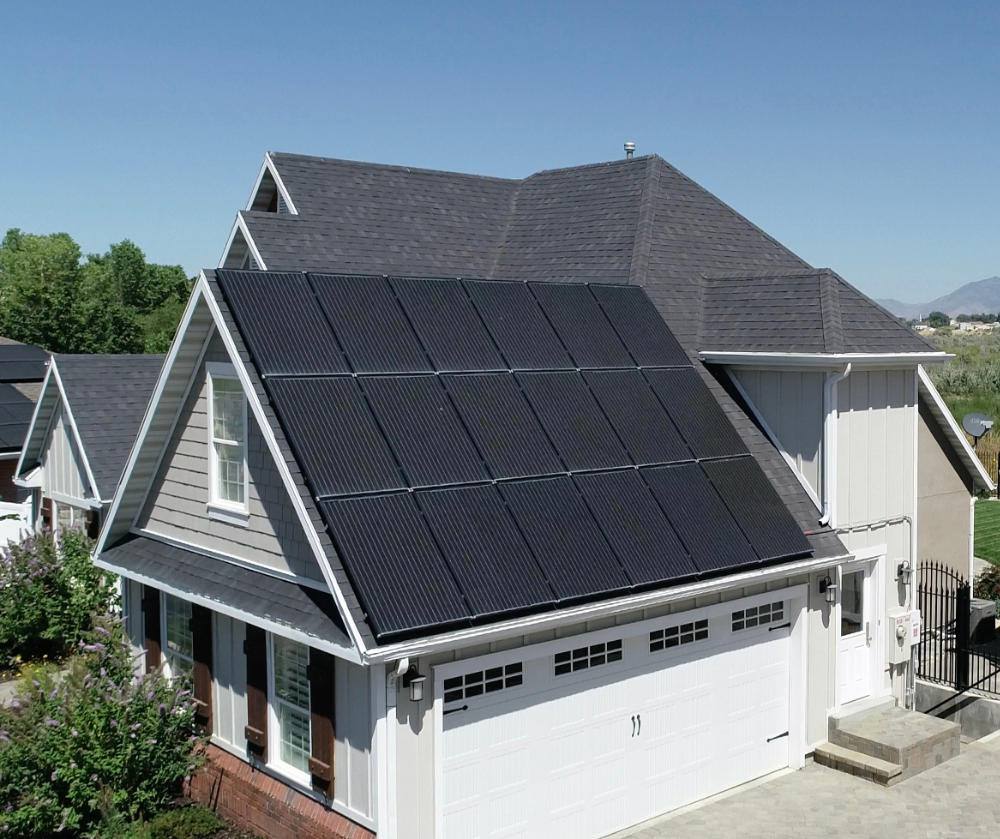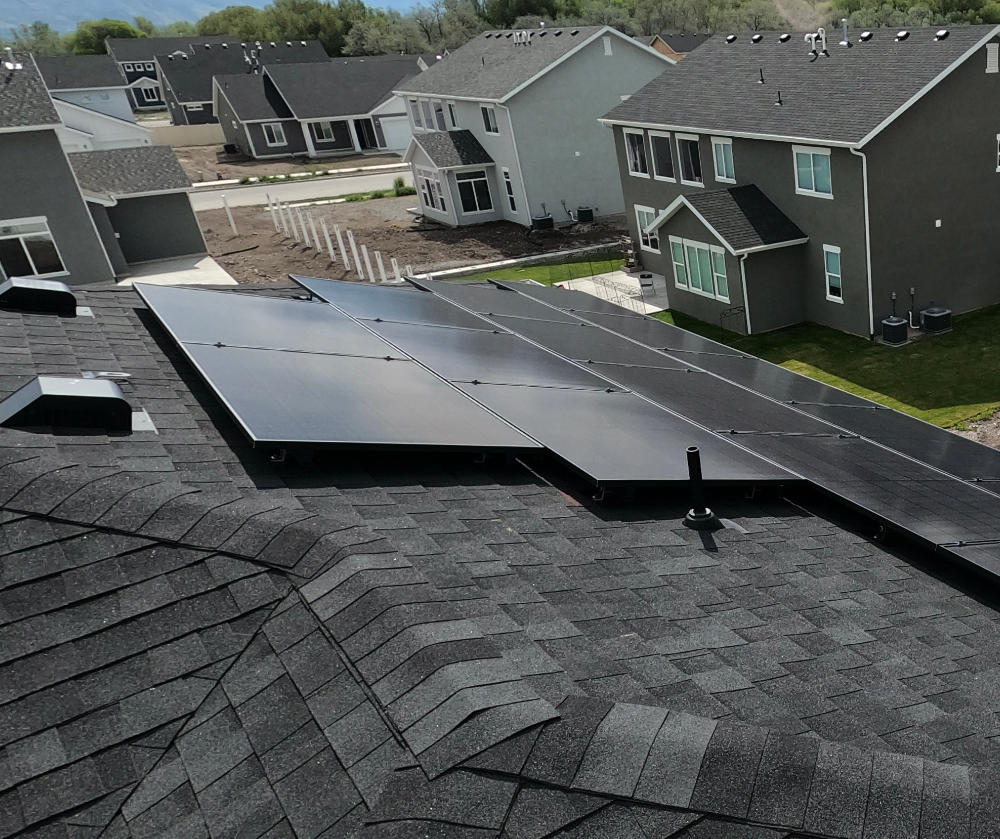 THE ADVANTAGES OF GOING SOLAR IN FAIRFAX, VA
Although steeped in history, Fairfax is also a forward-thinking city that continues to lead Virginia's larger solar revolution. The city is actively working toward the Greater Washington Coalition's goals, which envision homes and buildings that are predominantly powered by solar shingles and PV technology. To make adoption even easier, Fairfax County's Land Development Services waives the permitting fees for new solar panel installation projects.
When you decide to invest in a solar panel system, you can expect several key benefits:
Lower energy bills: By helping you generate electricity, a solar panel installation can significantly reduce your monthly utility bills.
Boost in home value: Homes with solar PV systems often command higher prices in the real estate market than non-solar properties.
Smaller carbon footprint: Solar panels for home use are an affordable way to reduce your greenhouse gas emissions and minimize your environmental impact.
Beyond these advantages, solar batteries offer an added layer of security. With an onsite solar battery charger coupled with your PV system, you can store excess energy — providing a reliable power source at night or during grid outages.
FAIRFAX, VA SOLAR BENEFITS
$0
To Get Started
or No Money Down
WHAT SOLAR INCENTIVES ARE AVAILABLE IN FAIRFAX, VA?
Below are some of the local, state, and federal incentive programs we'll help you apply for:
FEDERAL SOLAR INVESTMENT TAX CREDIT (ITC)
The ITC offers a substantial financial benefit to homeowners who install solar energy systems. From 2023 through 2032, these federal tax credits are worth 30% of the total system cost (parts and labor), applied directly to your income tax.
NET-METERING
Virginia's net metering program provides full retail credit for any excess electricity your solar installation feeds back into the utility grid. Any surplus generation is carried forward every month. At the end of each 12-month period, you could potentially receive money for any remaining excess generation.
PROPERTY TAX EXEMPTION
SOLAR RENEWABLE ENERGY CREDITS (SREC'S)
PV system owners qualify for a new SREC every time their installation generates another megawatt-hour of clean solar power. These credits can be sold to local electricity providers and other organizations subject to renewable energy mandates. In Virginia, SRECs can be valued at up to $70 per credit. This means a system generating 10 megawatt-hours could give you an extra $700 in your bank account.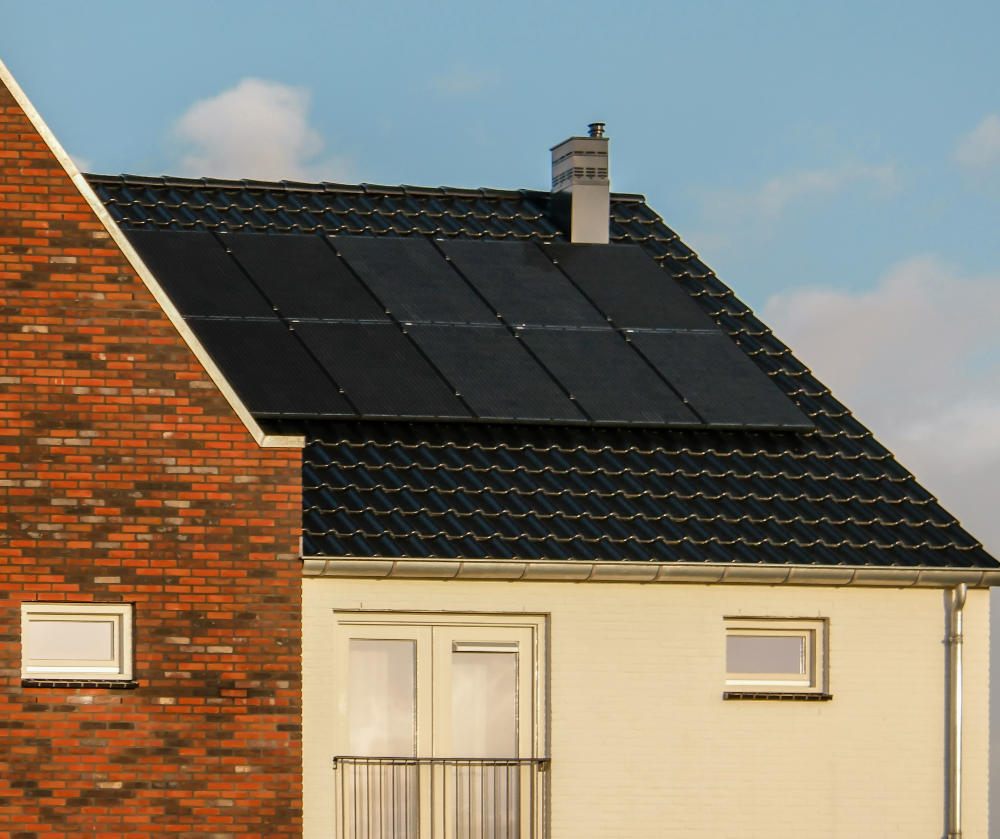 WHY CHOOSE OUR FAIRFAX SOLAR ENERGY COMPANY?
There are several reasons Sunburst Solar stands out from the crowd. We're proud to offer top-tier equipment backed by robust warranties, ensuring you get the most from your clean energy investment. Our skilled and licensed in-house teams handle PV installations with precision, and our comprehensive consultation and design services ensure you receive a professional solar PV system that's tailored to your needs and budget.
We believe in transparency, which is why we offer a range of solar financing options along with a best-price guarantee. But what truly sets us apart is our commitment to exceptional customer service and support. We're with you every step of the way, from initial consultation to post-installation care.
Ready to harness the power of the sun? Schedule your free consultation with Sunburst Solar today.
REQUEST A QUOTE NOW
Get product, design and pricing information from the comfort of your home or office! After you complete our quote form, we'll schedule a short, informative and no-pressure virtual consultation with one of our experts.
By clicking "GET STARTED," you authorize Sunburst Solar to email, call, and/or send you text messages, using an automated system, at the contact information provided. This authorization is not required to make a purchase, and you may contact us to revoke it at any time. You also agree to our Terms and Conditions and Privacy Policy.
Our Virginia Headquarters
1-844-4-SUNBURST